A silverback gorilla gains its name due to the characteristic "silver saddle" on its back that only comes with maturity
Similarly, our team is made up of experienced, dynamic and committed individuals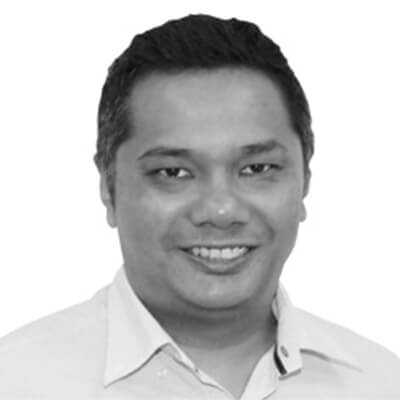 Cliford Patrick
Managing Director
Cliford has 24 years in the medical communications industry and has worked with major brands from various therapeutic areas.
He was one of the first few to introduce electronic marketing collateral to the healthcare industry.
He has extensive experience working with different cultures in ASEAN countries and is passionate about connecting dots of opportunity across the healthcare landscape.
Michelle Chin
Scientific Communication Lead
Michelle is passionate about crafting medical content that's appealing to healthcare professionals and patients.
She honed her skills in medicomarketing and medical writing having spent close to 18 years in pharmaceutical marketing and medical communications.
Michelle is also a trained pharmacist.
Kanashan spent over 15 years of his career in marketing, working on Maxis and Hotlink as well as many other FMCG brands. He headed the creation and launch of the Maxis Online Store, iPhone PreOrder Programs and Customer Service systems used today.
He founded two startups – NeonRunner and CrumbCentral, with NeonRunner winning "Best Startup in South East Asia" at the Rice Bowl Awards 2015.